A New Approach to Delivering EV Charging at Scale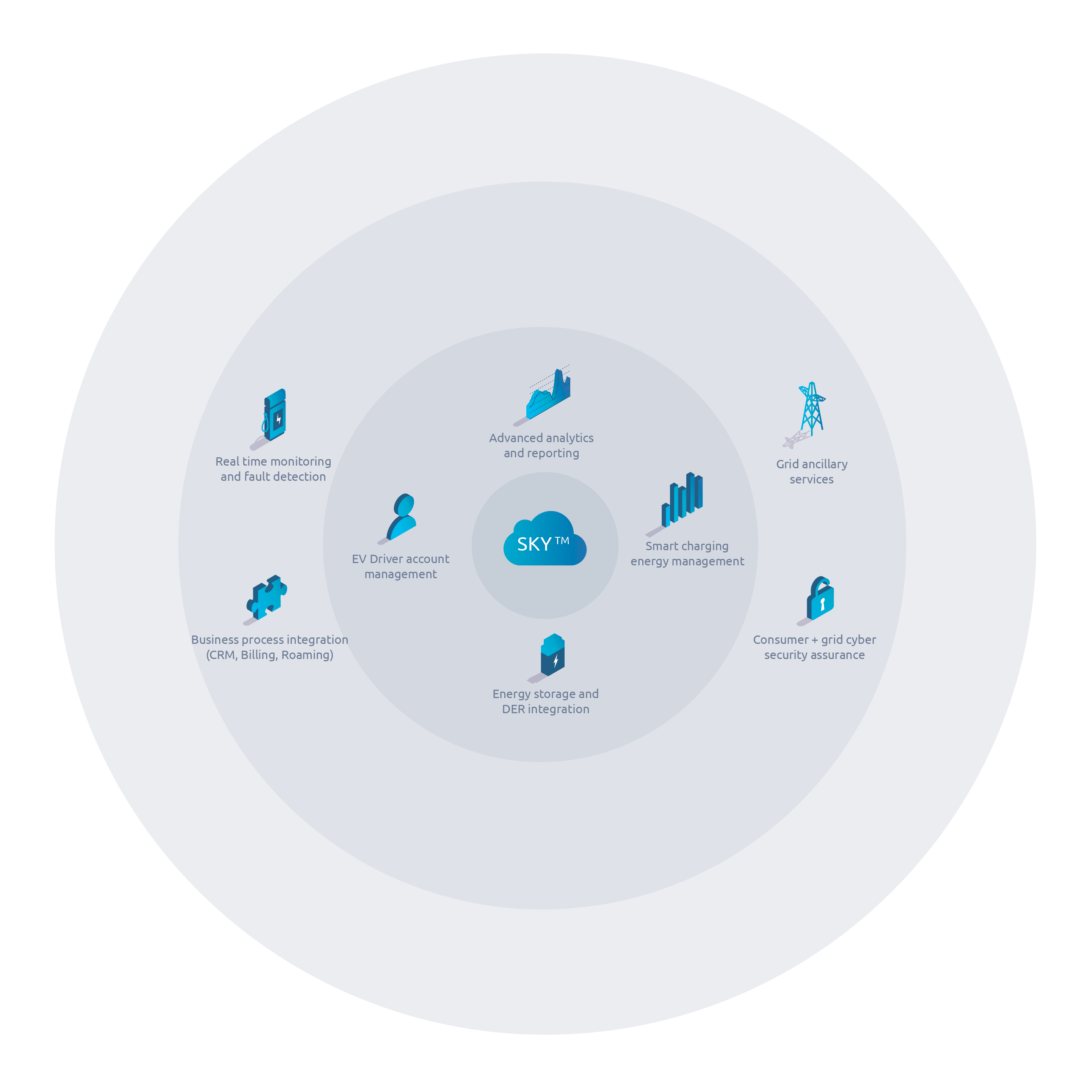 Proven Technology
With a global presence and deployments in 13 countries, we have more than a decade of experience working with some of the largest utilities, cities and automakers worldwide.
Enterprise Capabilities
Our custom enterprise software gives you the support, features, data, and confidence to deploy and manage your EV charging infrastructure at scale.
Grid-Friendly Solutions
With smart charging functionality that can integrate power from distributed energy resources, we offer our customers the ability to manage their charging while maintaining reliability of the grid.